Trees are considered deities in Hindu culture. In the past man knew the significance of trees. Actually the natural resources that we use in our daily lives need decades to form. Modernization is harming nature at the same pace. Considering nature as a part of our lives, KUTUMB has brought about this AFFORESTATION PROGRAMME. Numerous varieties of trees have been planted here, so that birds can build nests and eat fruits; butterflies may have flowers to flit about in, we can get clean pure air and also stop soil erosion.
These trees absorb moisture from the air and cool it down. Wasteful flow of water is reduced and ground water level is increased. One always feels cheerful and tranquil in the proximity of trees. If we love and nurture trees, they will love us back and continue to shower their bounties on us. So, roam around these woods and enjoy nature to your heart's content.
Trees planted here: Jambhool, Umbar, Aavla, Jackfruit, Mango (alphonso and kesar), Banana, Coconut, Kokum, Sontakka (White Ginger Lily), Chafa, Kardal (Indian shot), Cocoa, Chinch, Bakul, Kadamb, Ashoka, Rudraksh, Gulmohar, Parijat, Bael, Shami, Pimpal, Aapta, Wud, Bamboo, Velchi, Tamalpatra, Kanchan, Areca nut, Arjun, Cashew nut, Khulkhula (rattle plant), Samai (little millet), Musanda (red flag bush), Bougainvillea, Exora, Duranta, Shatavari, Palm, Ain, Lancaster, Combrette.
Jambhool (Java Plum)
Effective in blood purification and diabetes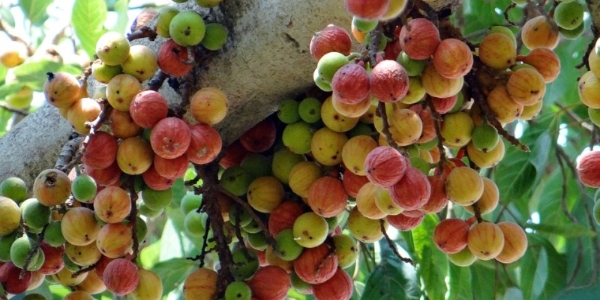 Umbar (Indian Fig)
Useful for reducing swelling; its fruit balances kafa and pitta dosha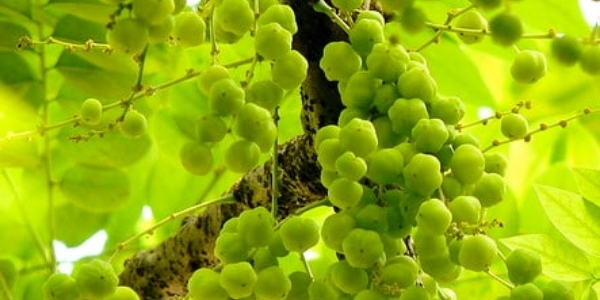 Aavla (Indian Gooseberry)
Rich in vitamin C; good for reducing body heat, swelling, nausea, fatigue
Cocoa (Cocoa)
Useful for decreasing asthma, hypertension, cholesterol, skin disease and fat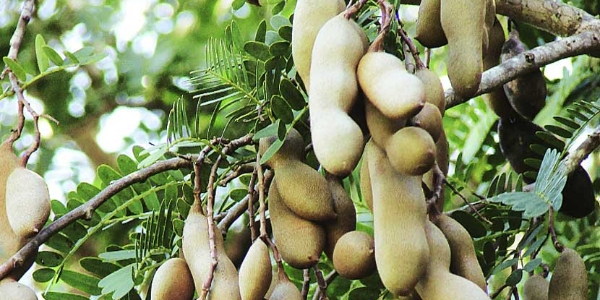 Chinch (Tamarind)
Ash of shells useful for treating urine infection; leaves reduce hyperacidity, stomach ailments and febrile dysentery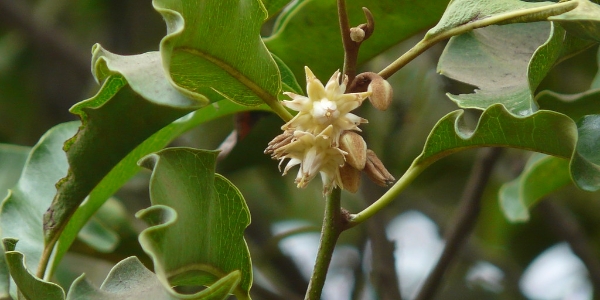 Bakul (Spanish Cherry/Medlar)
Brushing with peel paste strengthens loose tooth; eating ripe fruits diminishes body heat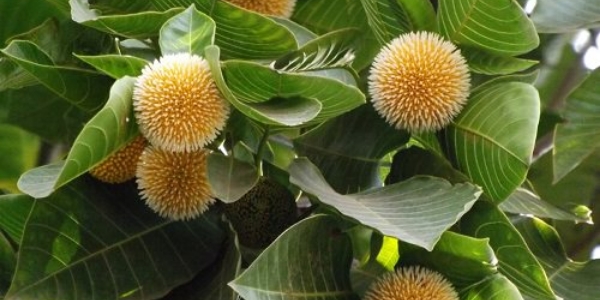 Kadamb (Burflower)
Leaf juice effective on wounds and decoction of stem good for cough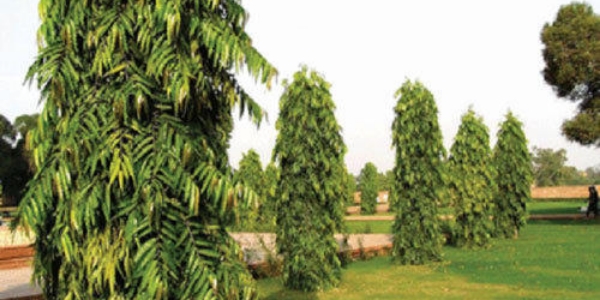 Ashoka (Saraca asoca)
Powdered seeds eaten in betel leaves cures respiratory diseases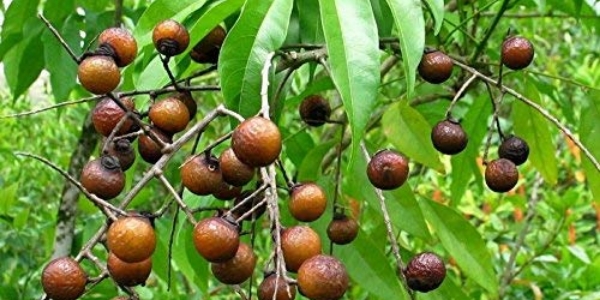 Rudraksh (Woodenbegar)
Wearing correctly-strung rudraksh beads eliminates negative energy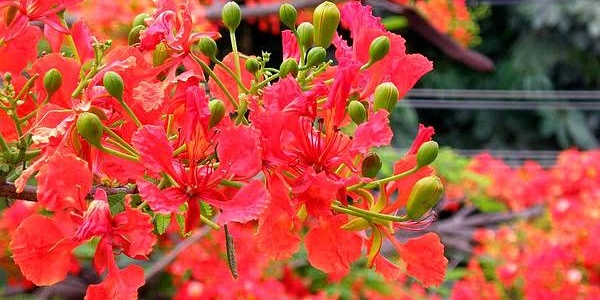 Gulmohar (Flame tree)
Drinking water-soaked black pods clears bowel movements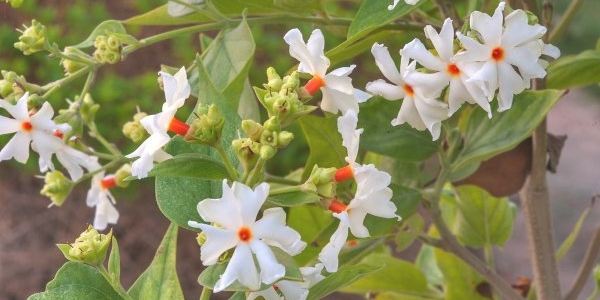 Parijat (Night Jasmine)
Drinking decoction of leaves on empty stomach relieves arthritic pain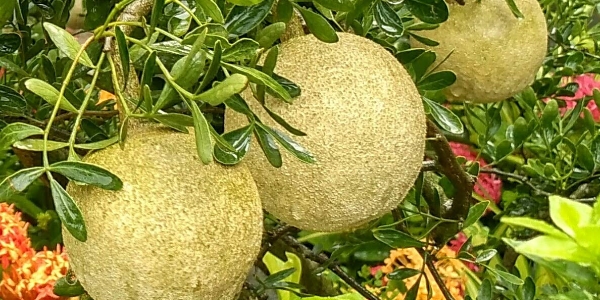 Bael (Stone Apple)
Leaf juice good for jaundice and piles; fruits relieve heat and intestinal discomfort; decoction of leaves useful for tonsillitis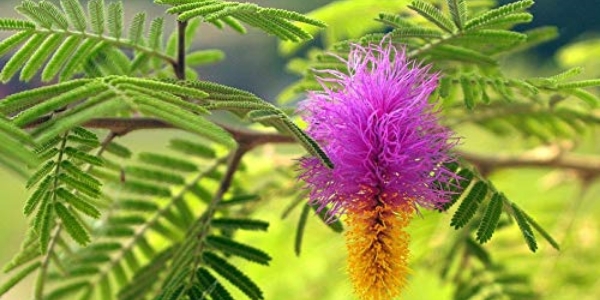 Shami (Prosopis Cineraria)
Pods and foliage good for reducing stomach heat, loose motions and heat strokes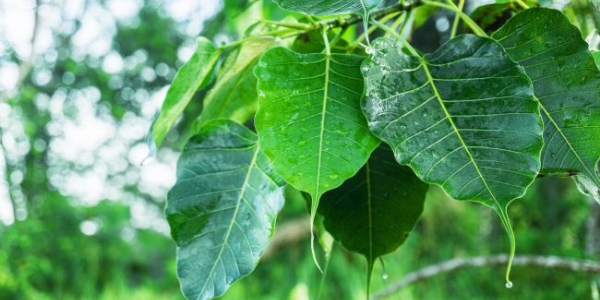 Pimpal (Peepal)
Life-force giving tree; eating ripe fruits improves stammering
Aapta (Bidi Leaf)
Juice of leaves beneficial in ulcers and inflammatory injury in small intestine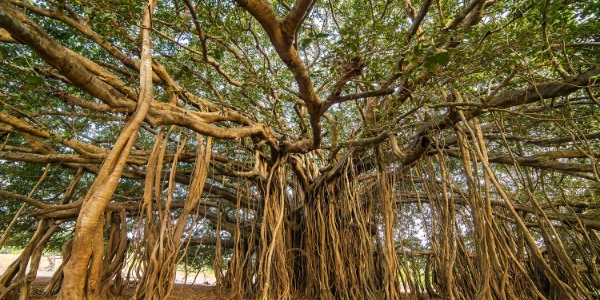 Wud (Banyan Tree)
Protects against air pollution and toxic gases
Bambu (Bamboo)
Useful for growing on bunds of agricultural fields
Velchi (Cardamom)
Rich in vitamins B and C; beneficial for digestion and increasing red blood cells; effective against cough and chest congestion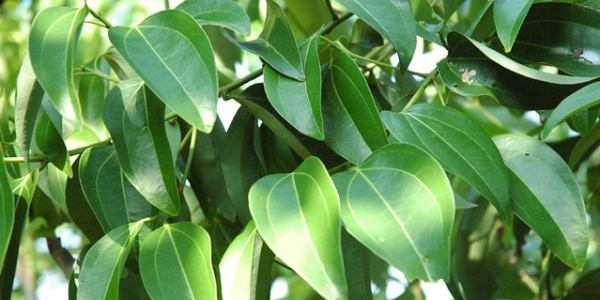 Tamalpatra (Bay Leaf)
Rich in calcium, potassium, iron and selenium; reduces cholesterol and relieves indigestion; cleanses body and slows down aging