We at PPROM believe that a real milestone in our journey is reached when we do something that sets a benchmark for others to follow. Here are just two of our milestones in the last decade: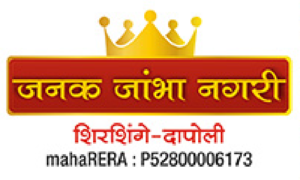 Janak Jambha Nagari (JJN)
Spread across 4.5 acres of dense foliage, Janak Jambha Nagari was PPROM's flagship project that many hailed as their 'Dreamspace'. JJN Township comprised 48 bungalows with 6 studio apartments along with a departmental store as well as a community centre. What sets it apart is that it was the first project in which geological survey was conducted on the land to identify ground water points. Then bore wells were dug at those points to ensure perennial water supply, as well as for water harvesting and water recharging – the need of the hour. No wonder, then, that PPROM's JJN was the first project in the entire Konkan region to receive the prestigious 'Platinum Rating' from the International Green Buildings Council (IGBC) norms. Talk about firsts!
A unique feature of the architectural design of houses in JJC is that the interior is always at a lower temperature, and hence cooler than the outside. Being surrounded by over 700 trees including all the Konkan specialities made the houses nature lovers' paradise. And just like Nisarga Vihar Jambha City, every bungalow in JJC came fully furnished with top quality modular kitchens, modular furniture along with all necessary fittings, plus the TV, refrigerator, geyser and inverter backups.
Nisarga Vihar Jambha City (NVJC)
It was the PPROM's first exclusive housing project in Dapoli – a complex of 14 independent bungalows situated in the middle of verdant greenery, pristine air and limpid waters. All the unique trees of Konkan like cashew, coconut, jackfruit and the famous mango surrounded the complex. Each bungalow in the NVJC complex had its own private garden and parking space. Every house came fully furnished with top quality modular kitchens, modular furniture along with all necessary fittings, right from curtains to the dust pan. PPROM also gave all their customers the basic household appliances – the TV, refrigerator and geyser. And all this was crowned with inverter backups for uninterrupted power supply!
Outside, 9 meter wide lateritic-stone roads led residents to a large garden as well as an indoor and outdoor gaming zone. There's also an exclusive well with ultraclean water, for that rustic feeling and, of course, for use in extreme emergencies. To top it all, the complex also has a 25-seater restaurant that serves piping hot exclusive Maharashtrian cuisine.